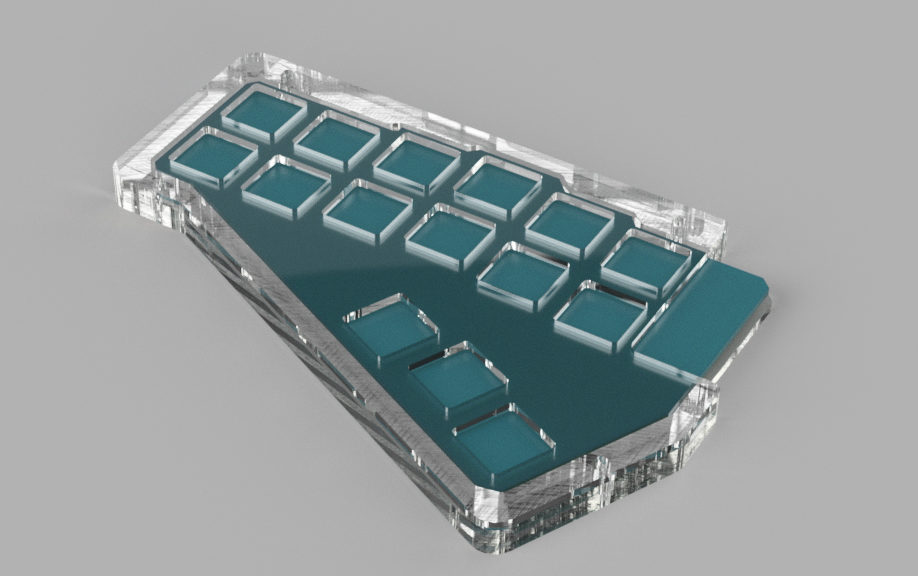 The Georgi is a split keyboard intended to write stenography with. As a commission for gBoard.ca, I designed an acrylic case.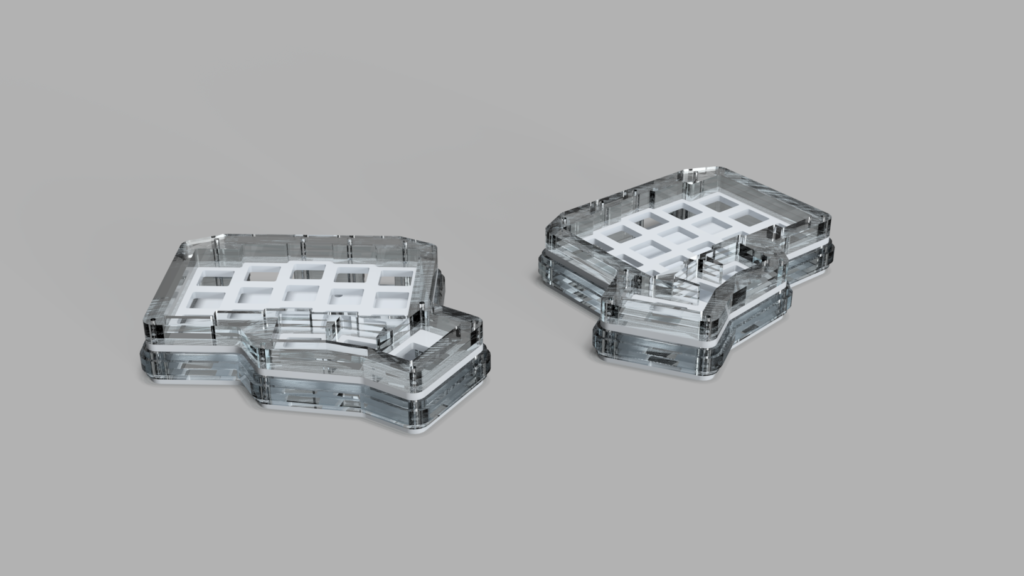 I designed a high- and a low profile case for the Minidox, which I'll be selling in an upcoming group buy.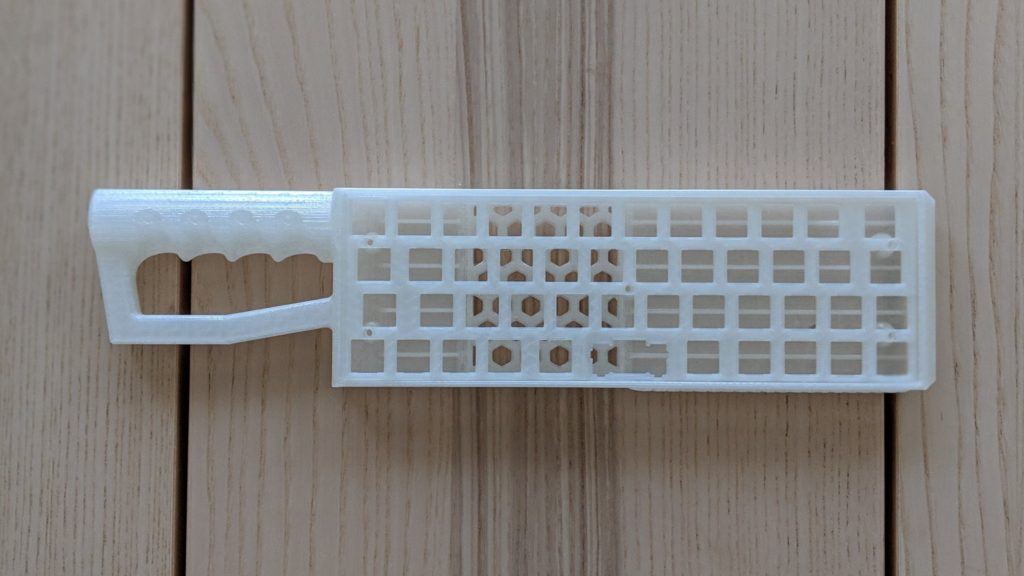 The UT47.2 is a 40% sized keyboard. On Keyhive's request, I made a rather strange case based on Qlavier's Keeblade.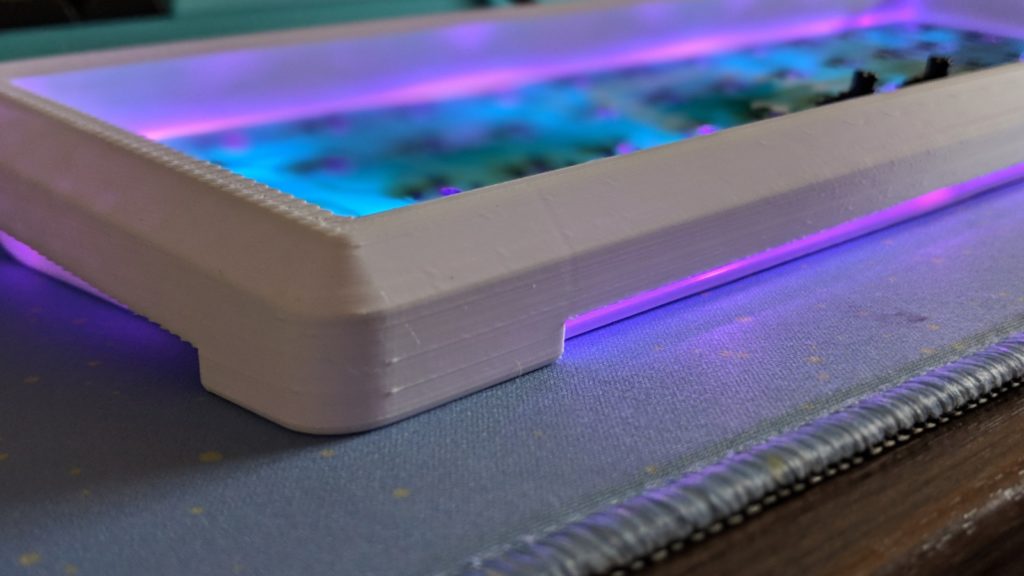 The UT47.2 is a 40% sized keyboard. I made a high profile case for it, letting the underglow shine. Read along for more details!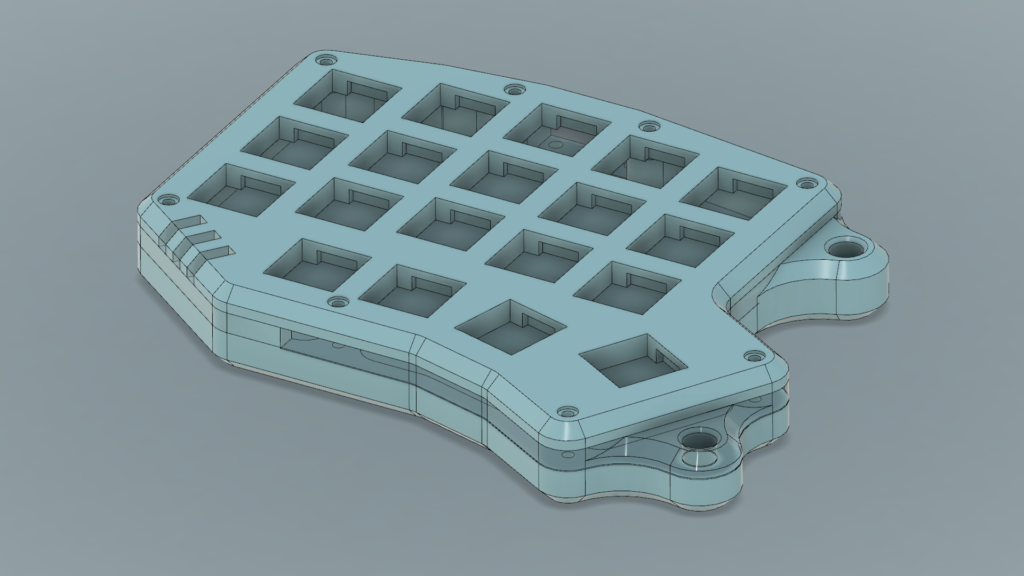 I designed my own Minidox case to learn about 3D modelling and 3D printing.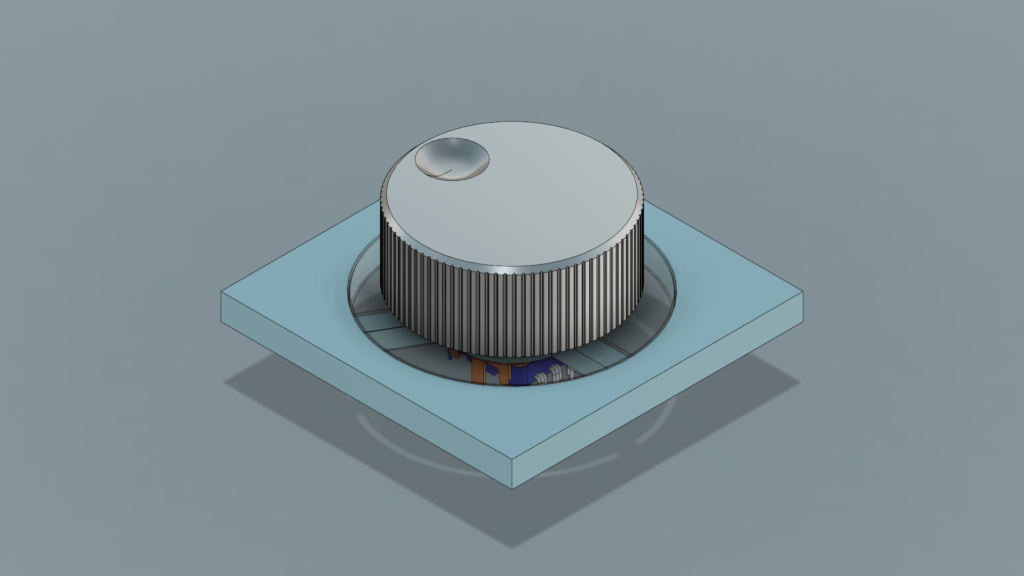 Toying with the idea of adding backlight to a rotary encoder. You could rotate the lights with the encoder, or perhaps indicate the…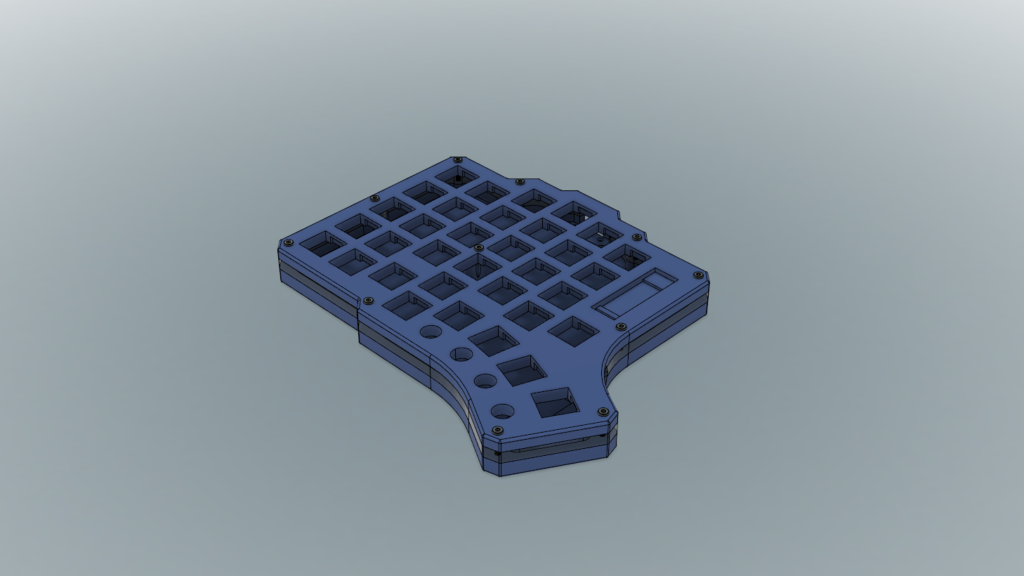 A render of a custom keyboard I'm currently designing.