I designed a high- and a low profile case which I'll be selling in an upcoming group buy.
While I designed 3D printed cases so far, I opted to go with acrylic for these cases. Since it's a group buy, I'd like to sell more than a couple cases, and I wasn't too keen on the idea of printing them myself. Intrigued by the various colors and the possibilities for underglow while still remaining easy to assemble, I set out to learn more about designing acrylic cases.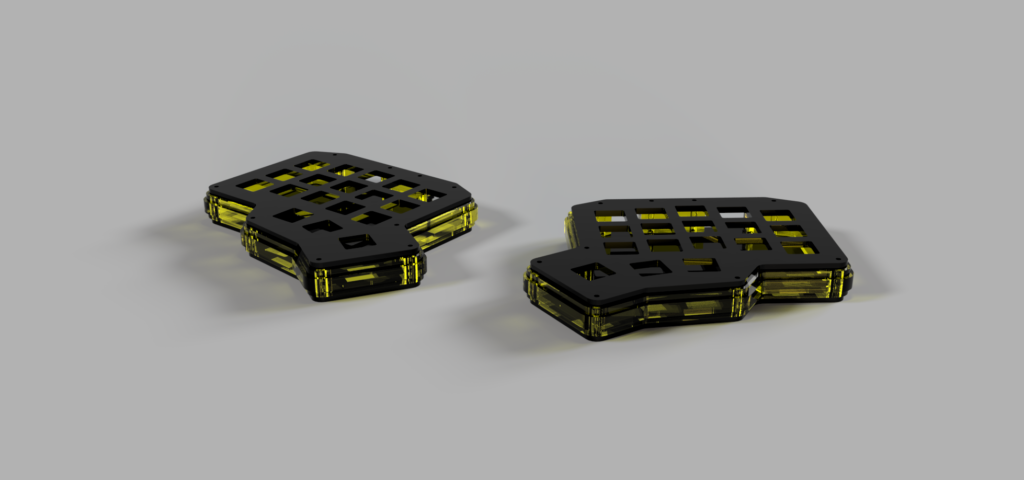 I'll have a prototype being made which should arrive at my place soon, so you'll be able to see the low-profile case in a real photo instead of in a render soon!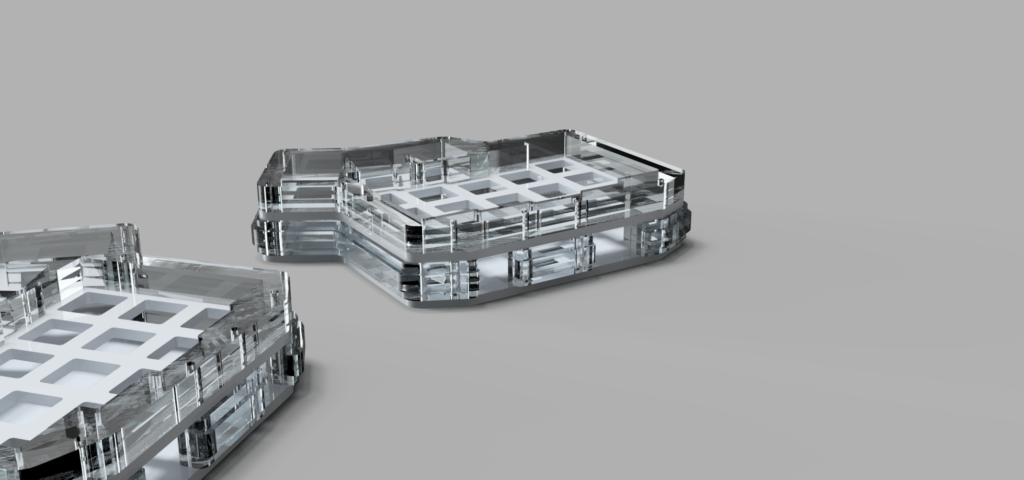 There'll be more news to follow about this group buy. You can follow this blog through RSS or via Discord to receive updates on availability.